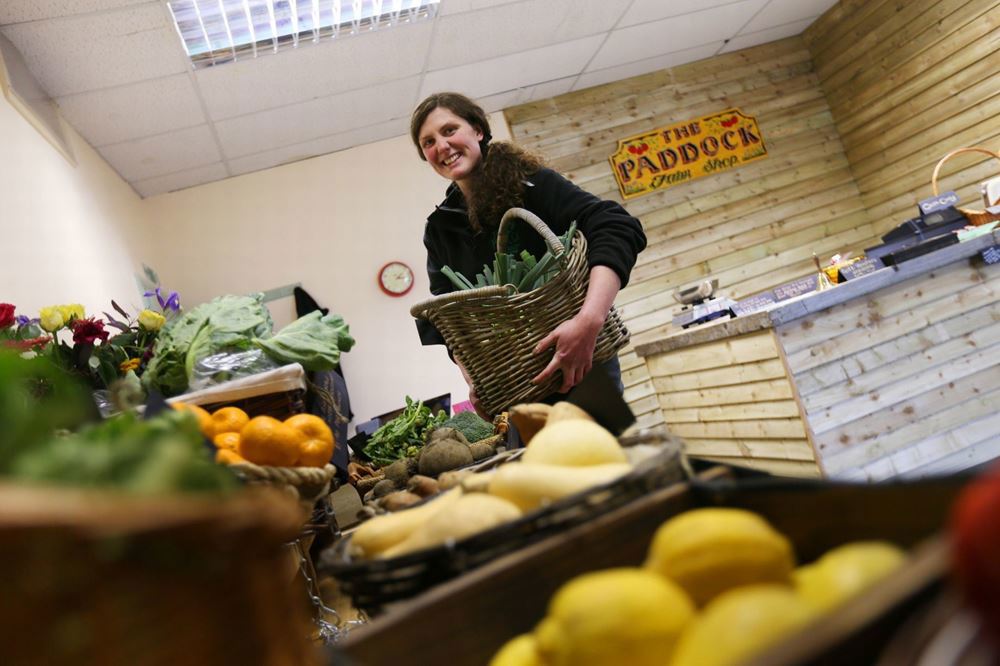 Laura started The Paddock in 2013 after 2 years travelling and working in New Zealand on various farms and sustainability projects. Inspired by a love of the environment and the natural world, Laura started The Paddock after returning home from New Zealand with the aim of providing as many locally sourced, organic, ethical and sustainable food options as possible to the local community in which she grew up, and the surrounding areas. The Paddock has been inspired by our family smallholding, named The Paddock, based on the beautiful Northumberland border where we keep our own free range hens and grow some of our own fruit and veg organically.
Laura loves time at the smallholding, gardening, growing her own veg, her dogs and her horse.
From 2021, Laura plans to host a programme of workshops and courses at the smallholding to share some of the knowledge she has gained over the years! The courses will centre around many aspects of gardening, smallholding, chicken keeping and veg growing - all topics Laura knows very well and loves! For full info head over to our website link or email Laura directly to register your interest.